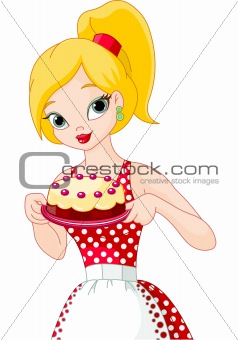 Lately I've been working on my new story currently called "Sweet as Ginger" My book is about a seventeen year old girl named Ginger and she is the owner of a bakery called Sweet Tooth. One day one of her friends named Tiffany sees an article in the paper about a huge cooking competition that's coming up. She tells Ginger that she should really enter the cooking competition. Ginger enters and tries to win the most grueling cooking competition ever. Right now I'm working on chapter five and I think it sounds kind of lame. But really, who doesn't?
My sister Jessica from
Write. Skate. Dream
tells me to never revise your first draft chapters, or you might end up erasing half of your story! I'm trying not to, but sometimes I really think some parts of my story just seem really weird and lame. So today I made only small revisions like grammer mistakes or misspells. (I hope
those
are OK to fix.) OK, well, I have to keep writing! Wish me luck!!
Thanks
-Alyssa :)