Hey guys!
Okay, I know this is terrible. It's almost been a whole
YEAR
since I last posted. But I'm a sophomore in high school, so life's been pretty stressful!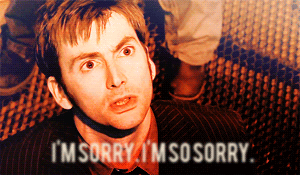 So much has happened since the last time I blogged. For starters, I finally got a dog named Rory! If you've ever seen Doctor Who (I mean who hasn't) then you'll know where the name comes from! He's a full beagle, and he's not even 1 yet so he is really tiny and just
so
adorable!
Rory!! <3
I also joined a synchronized skating team called the Ice Diamonds. I used to be on a syncrho team, but it wasn't like an
official
team. But anyway, the season actually just ended, and it was sooo much fun. We skated to music from Harry Potter and traveled to Michigan and even
Chicago
for some of our competitions! The higher level Ice Diamonds team, whose theme was Great Gatsby, actually won third place at Nationals, so that was pretty exciting! I can't wait for the next season to start up again!
Another thing, on May 16, my family and I are going on a trip to Alaska. And no, we're not flying out there, We're driving.
In an RV.
It is
so
my family to decide to do something crazy like this, but I am beyond excited! I mean, who gets to say that they drove out to Alaska?! Anyway I am just so thrilled and I'll blog throughout the whole trip (if there's internet that is, that might be a problem...) But I am going to try and blog more often and fill you in on everything that's going on!
Thanks for reading! :)
-Alyssa